NextCloud 15 new features: more Social, 2FA and collaboration

NextCloud is a Dropbox-like software that enables you to store and sync your files originally forked from the popular cloud-building software OwnCloud. After surpassing OwnCloud it is now the de-facto selfhosted solution for file sharing. NextCloud 15 brings social capabilities and performance improvements, let's take a look.
When will NextCloud 15 be released?
NextCloud 15 is currently scheduled to be released on 12/10/2018.
NextCloud goes Social

The Mastodon project is excited that Nextcloud users can now join the fediverse, potentially growing the decentralized web by an order of magnitude— Eugen Rochko, Mastodon founder
NextCloud is born to upload, manage and share files, but it has evolved to be much more than that. Features such as calendar and activity management are nice add-ons to this, but the missing link between files and activities are social network-like capabilities.
Starting with NextCloud 15, NextCloud will be able to connect to the "fediverse" an universe of decentralized social networks based on the ActivityPub protocol. This W3 protocol enables different social networks to speak the same language and allow inter-operations and decentralization. Software like Mastodon, Diaspora* (Soon to be) and, as of the latest release, NextCloud implement this protocol.

Security: Next generation 2FA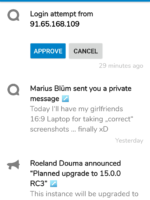 NextCloud_15_Android-approve-2FA-login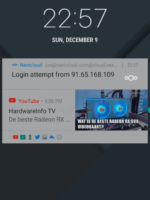 NextCloud_15_Android-2fa-notification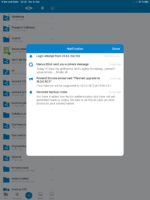 NextCloud_15_iPad-2fa-notification.png
Security continues to be a key concern for Nextcloud users. To improve the protection of Nextcloud servers, this release enables administrators to control and enforce two-factor authentication globally or on a group-by-group base. New are also one-time codes for system administrators, to be used when the 2nd factor is unavailable.
Next generation Office goes Mobile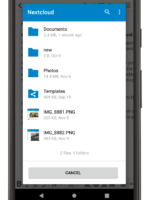 NextCloud_15_Android-Collabora-Integration-add-image-in-document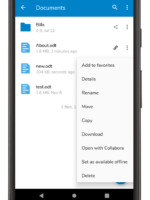 NextCloud_15_Android-Collabora-Integration-File-Open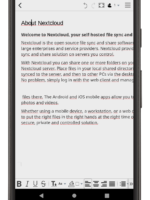 NextCloud_15_Android-Collabora-Integration-editing
One of the greatest additions you can have in NextCloud is Collabora. Collabora is an Office suite that works from your browser. Although installing Collabora might be difficult, it is rewarding. With NextCloud 15 and Collabora 4 a new, revamped user interfaces allow to operate on mobile phones with ease.
A smarter sidebar

The new NextCloud sidebar is now more flexible and useful. The sidebar now integrates well with Collabora and NextCloud Talk applications allowing users to boost their productivity.

User Interface & Performance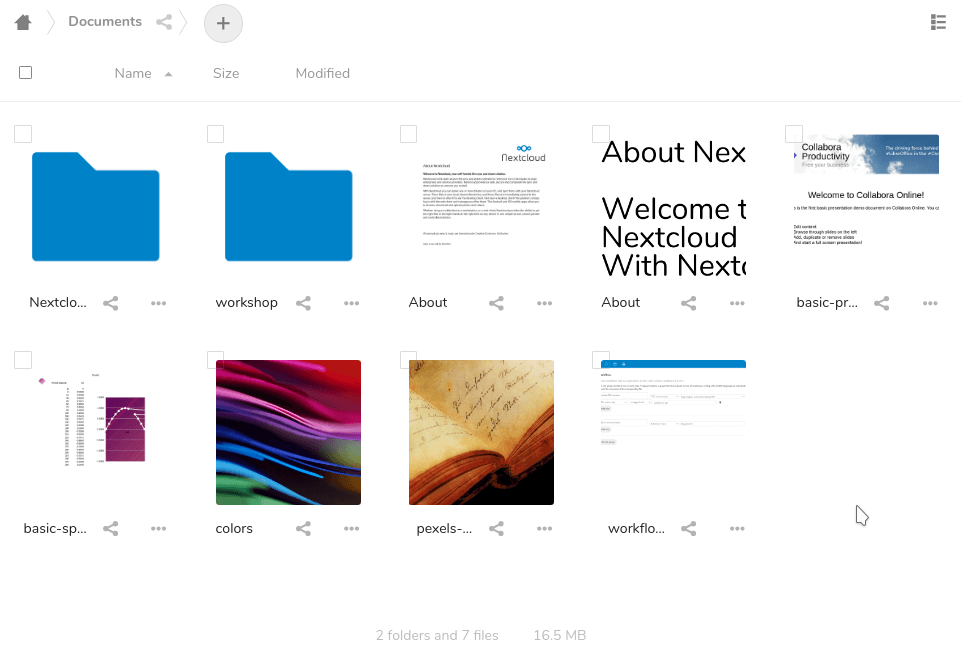 A renewed and more polished interface welcomes the user in NextCloud 15. In the Files app a new view: grid is now available. This view is especially useful when dealing with images (although there already is a photo app). NextCloud developers also claim to have boosted the speed (load times) of this new interface by 2-3x.
A faster Full-text search

Starting with NextCloud 15 a new search application powered by Elasticsearch will be available. This add will enable lightning-fast searches from the NextCloud search box. The downside is that you will have to install and configure Elasticsearch, much like Collabora. (A tutorial is coming -mark). Developers also say that Elasticsearch is the only back-end currently supported, but they will work towards adding more back-ends in the future.

Workflows: automate your stuff

Two new apps: Document to PDF converter and External Scripts have been added. Both these applications support Workflows: the ability to define callbacks (such as convert to PDF) when files are met with certain criteria (such as the file has been tagged with a specific tag). This allows users and administrators to create powerful automation within NextCloud.
Workflows are not new in NextCloud, they have been present for a while without anyone noticing. With the two new applications this useful automation feature will start to gain traction and we will, possibly, see more of this.

Image courtesy of
mark
| marksei