NextCloud 18 "Hub" new features: ONLYOFFICE now included

NextCloud is a Dropbox-like software that enables you to store and sync your files originally forked from the popular cloud-building software OwnCloud. After surpassing OwnCloud it is now the de-facto selfhosted solution for file sharing. NextCloud 18 brings an integrated office suite and many improvements to existing apps.
ONLYOFFICE: the office suite that suits your needs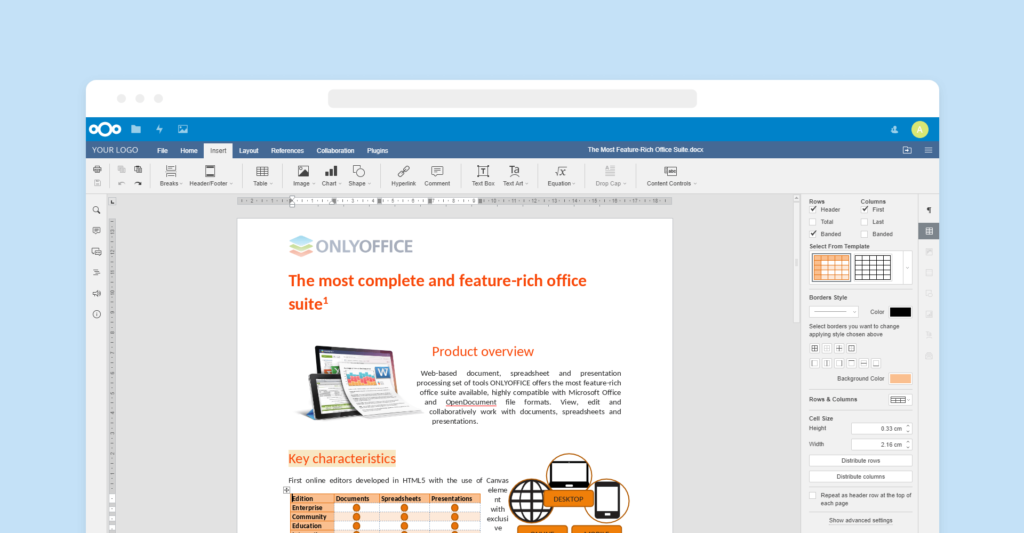 ONLYOFFICE is a Microsoft Office-compatible office suite that allows editing your files through a web interface (it also has a desktop version). Starting with NextCloud 18, ONLYOFFICE comes bundled with NextCloud. In the past the preferred solution was Collabora (LibreOffice), but Collabora was difficult to install requiring advanced knowledge to get it running, ONLYOFFICE on the other hand now doesn't require but a simple setup.
NextCloud 18 Files improvements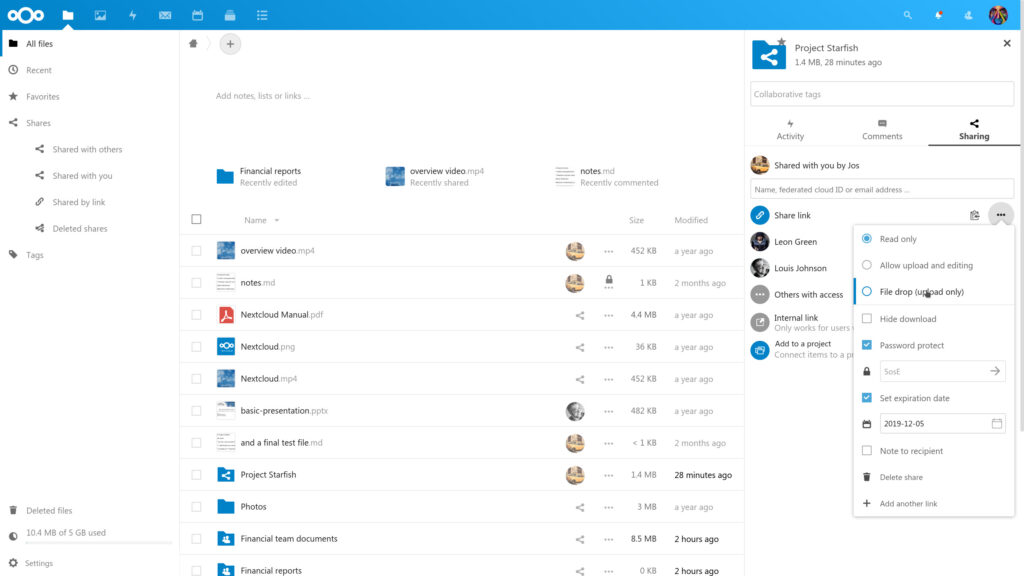 NextCloud Files has been improved with Workspaces. Workspaces are project-like organization structures that contains folders. On top of the files contained in a workshop it is also possible to annotate it with rich text or todo list, both of which are visible when shared with other users. The new version of NextCloud Files also introduces a file locking mechanism that allows user to lock their files to avoid concurrent editing.
Flow: automatize your workflow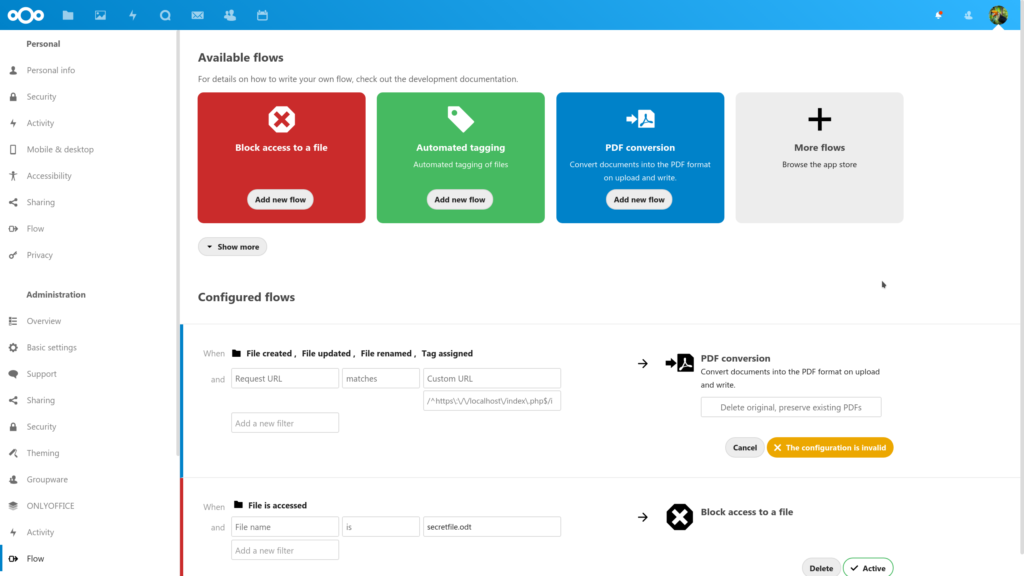 Although Flow was available since NextCloud 15 it has seen many improvements within the last few releases. It now features the possibility to develop third-party apps that run on it, the first of these apps is the Data Analytics app.
NextCloud Talk improvements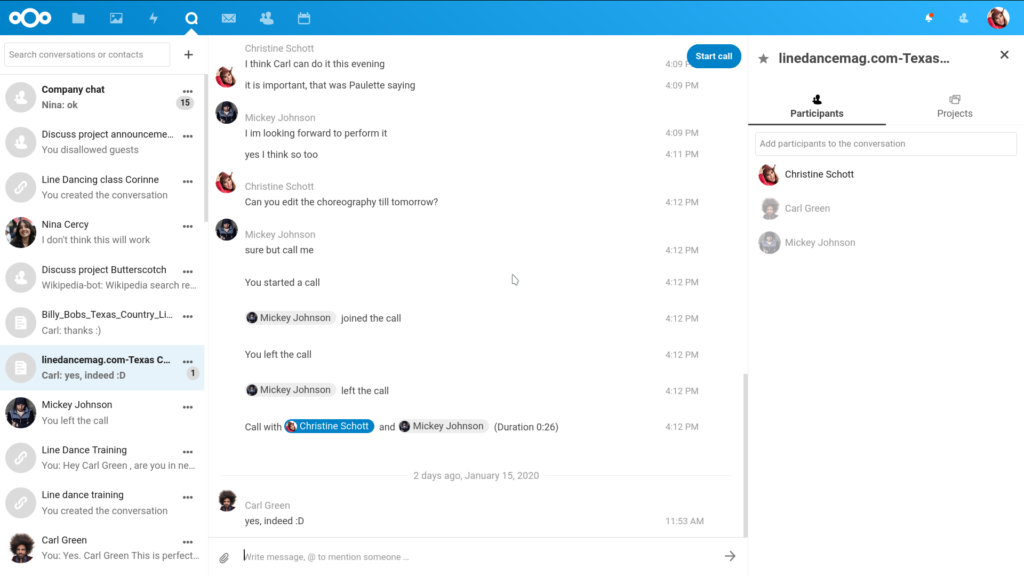 NextCloud 18 features a completely rewritten interfaces and many more improvements. Here's the highlights directly from NextCloud announcement:
message delivery notifications & delayed messages so users can keep typing messages while they get delivered in the background
a new interaction with the conversations sidebar, adding a search on top and a dialog to create a new conversation
Integration with Circles allowing users to use these custom groups in Talk
Replies using quotes
Big emoji's when they are the only thing in a message
New message notification for background tabs
Photos app replaces Gallery+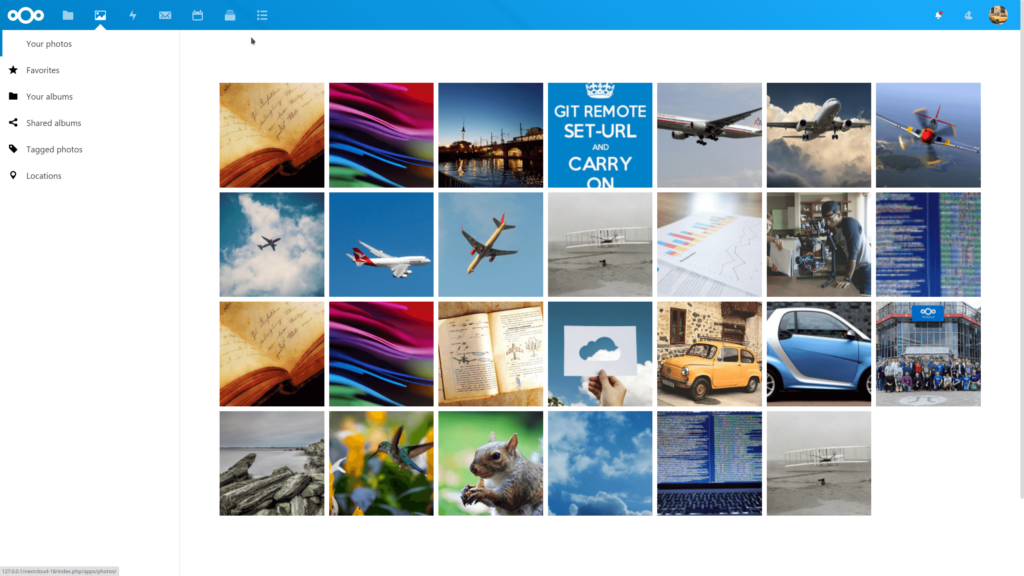 The new Photos app replaces the Gallery+ app, the former can now access folders shared with you and external storage and display where the photo has been taken through Maps app.
Calendar 2.0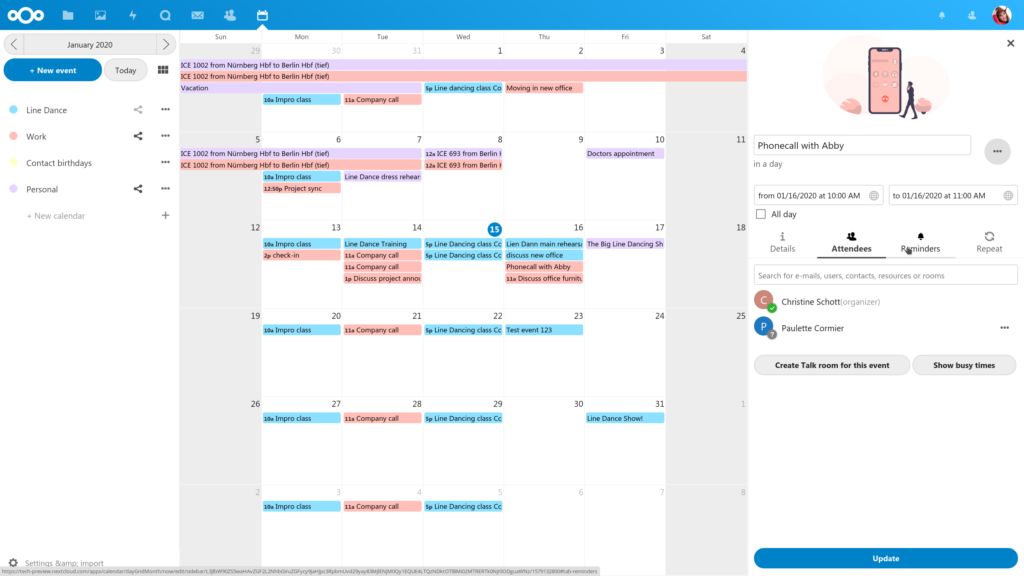 With NextCloud 18 the Calendar app reaches version 2.0 with a focus on usability and featuring an integration with NextCloud Talk that allows users to add chats and video calls to events.
NextCloud 18: Mail 1.0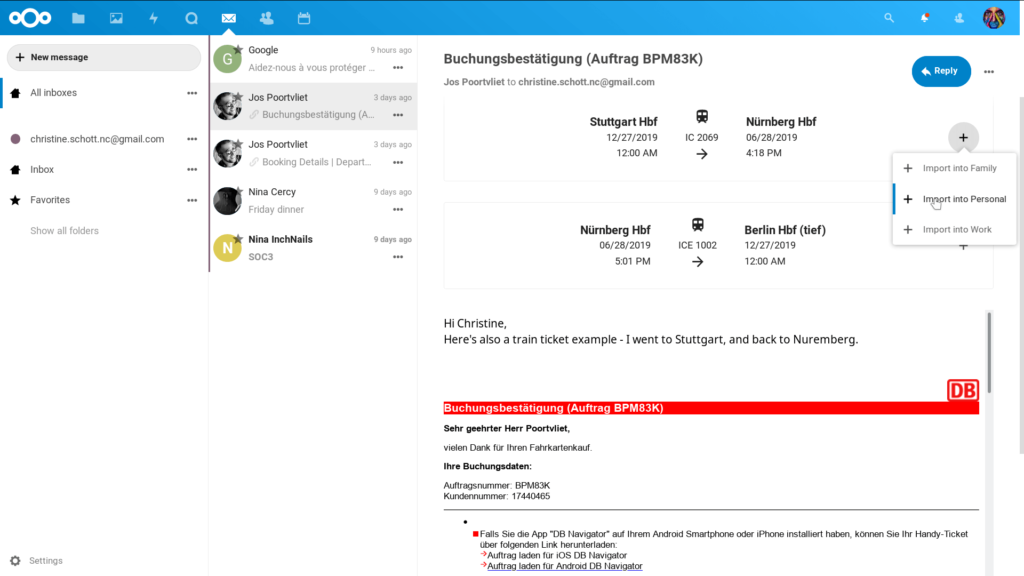 The new NextCloud Mail app allows to import itineraries sent from railway, airlines companies directly in your Calendar. Mail now also supports rich text and not it is capable of handling users and signatures better.