NextCloud 16 new features: projects, talks and machine learning!

NextCloud is a Dropbox-like software that enables you to store and sync your files originally forked from the popular cloud-building software OwnCloud. After surpassing OwnCloud it is now the de-facto selfhosted solution for file sharing. NextCloud 16 brings many new functionalities and some security enhancements.
Projects: organize your work!
The big news in this release is the introduction of a whole new functionality: projects. Projects allow users to link together different resources such as documents, images, or even contacts and label them under a project name. This allows for a basic form of project management inbuilt in NextCloud!
As with many functionalities, Projects comes as a NextCloud App. Projects is currently supported by Files, Talk and Deck apps with more to come in the future!
Security: (ACL) Access Control Lists now in NextCloud 16

As NextCloud grows and becomes a replacement for old "shared-with-everyone folders" managed by IT, this new features empower users to decide who can access their files. NextCloud 16 ACLs are user-editable and allow fine-grained control over files and folders.
Talk 6.0 with commands and improved UX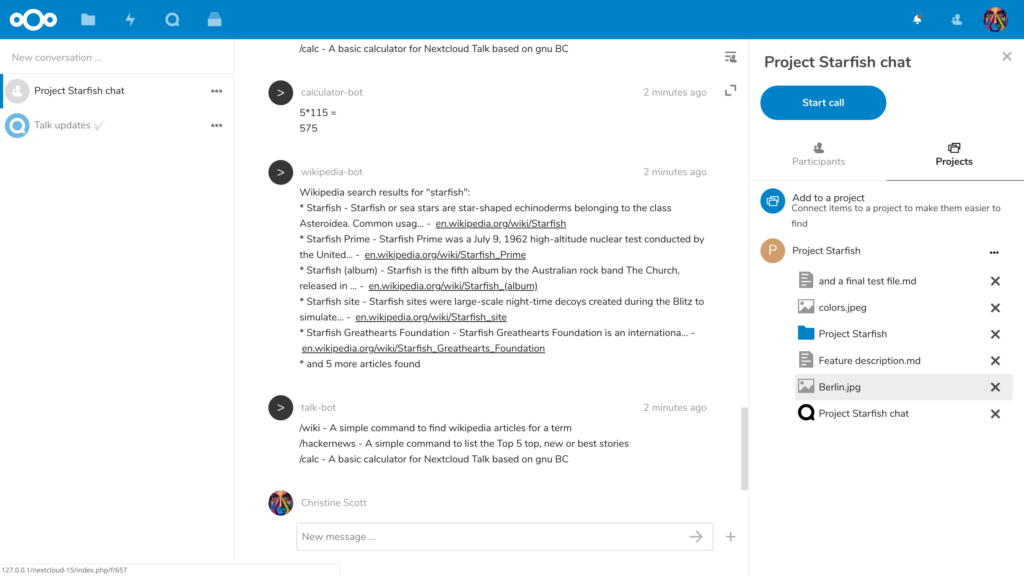 Talk is NextCloud privacy-focused response to big applications such as Skype, WhatsApp and Telegram. With this update Talk gains old IRC-style commands such as /help. The administrator will be able to enable or disable commands, by default only /help will be enabled.
Talk is slowly but steadily getting better at each update. One of the major improvements in this release is in the user experience. A new "Talk updates" chat (much like what Telegram does) will be available to NextCloud users to keep up with Talk changes. On top of that Android and iOS Talk apps are getting more and more mature, now supporting file sharing directly in the chat and read-only chats such as "Talk updates".
QR codes: Android and iOS NextCloud apps are now easier to configure
Typing in all the details about your server can be difficult on smartphones. Sharing QR codes is actually easier! In this release QR codes can be used to configure NextCloud smartphone apps in the blink of an eye!
Privacy: who holds the data?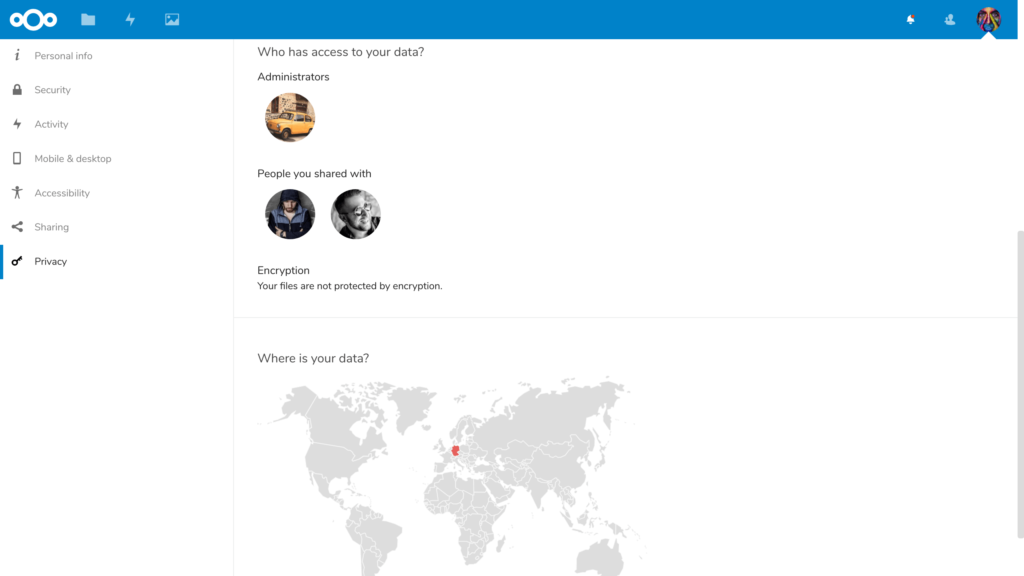 In the last years, thanks to many security breaches and data-selling scandals, users have become more aware of their privacy. NextCloud was born as a privacy-aware Dropbox alternative. With this release users can see who has access to their data and an approximate geographic position of those users.
Machine Learning: login attempts and recommendations
Although the term machine learning is a bit of a buzzword in this case, this version of NextCloud features two algorithms to make better recommendations and suspicious login detection. The first one prompts the user with suggested people the latter detects suspicious logins and keep tracks of known IP addresses for better detection.