NextCloud 20 Hub: new features, the dashboard is here

NextCloud is a Dropbox-like software that enables you to store and sync your files originally forked from the popular cloud-building software OwnCloud. After surpassing OwnCloud it is now the de-facto selfhosted solution for file sharing. NextCloud 20 boosts its organization capability by introducing a long-yearned dashboard.
NextCloud 20: The Dashboard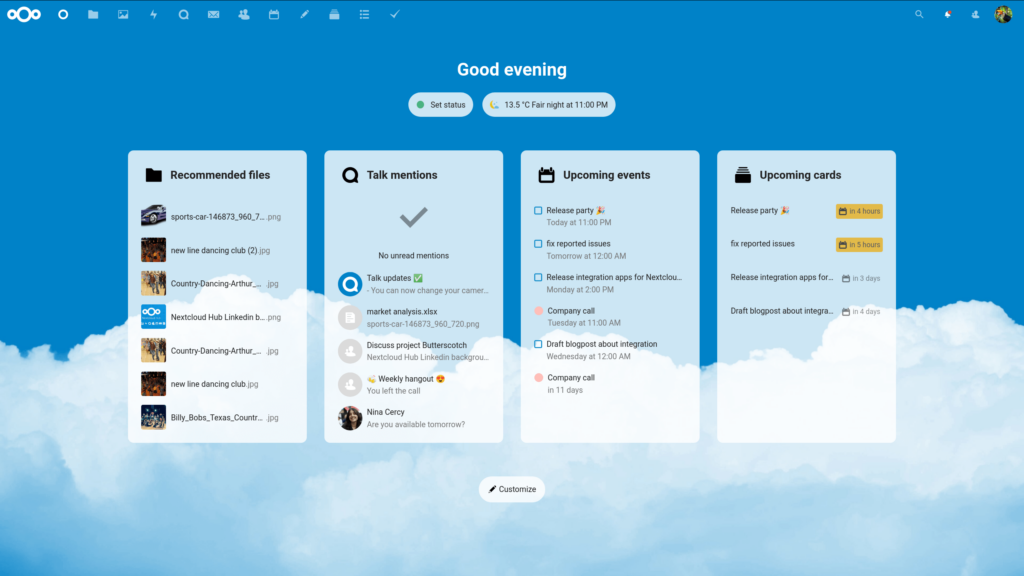 NextCloud 20 introduces a really big feature long-awaited from many people: the dashboard. The dashboard serves as a central hub for your online, self-hosted, life. It can highlight many things such as Talk mentions or upcoming events in the calendar, becoming a great starting point for productive-oriented users.
The dashboard integrates perfectly with NextCloud and NextCloud Talk, as well as over a dozen popular services such as Twitter, Github, GitLab, Jira, Moodle and more. These integration are achieved through widgets that you can move on your dashboard.
Lastly a new custom status feature has been added, it allows to set your status for the whole application. You can now let everyone know if you're available or absent, with a cute emoji on the side. You can change your status (online, absent, etc.) through the profile icon in the navigation bar, to set the custom status you will need to return to the dashboard.
Unified search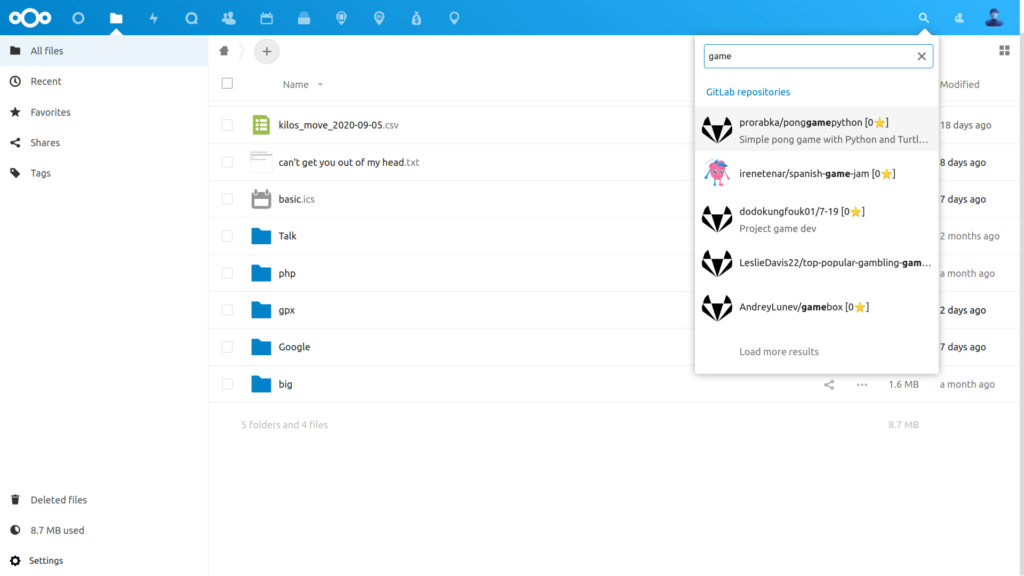 The second big feature introduced in NextCloud 20 is the unified search. In the past each app implemented its own search functionality, in NextCloud 20 the unified search is available everywhere and can search through everything. Using the unified search you can search through your files as well as your GitHub issues. Currently most of the NextCloud apps are supported, a few third-party integrations are also available:
Github/Gitlab issue search
Moodle course search
Zammad/Jira ticket search
Discours forum topic/post search
Talk integrations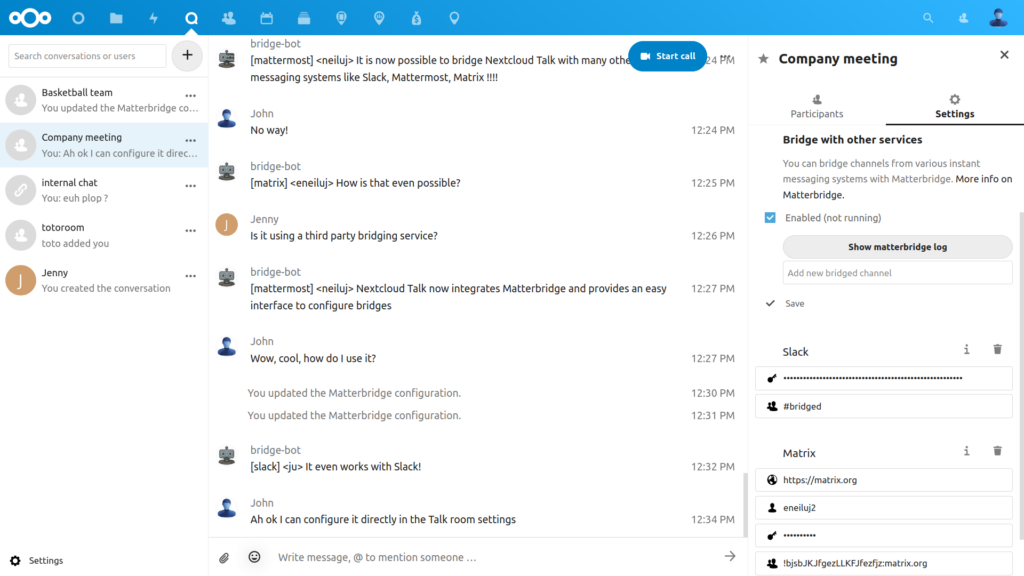 The third big feature is Talk integration with Matterbridge. Matterbridge is a software that allows multiple messaging systems to interact by bridging them. For example you can link a Slack or Mattermost channel to a Talk conversation. All the messages sent from the integrated platforms will be displayed by the "bridge-bot". The new version of Talk also includes:
an emoji picker in the chat
multiple files upload, upload progress and preview
camera and microphone configuration DURING a call
moderators can now mute all participants with one click
search integration with unified search
Other features
Notifications and Activities are now integrated.
The Mail app now has a more polished UI, unified search integration, better management features, and email threaded view.
Calendar/Mail/Deck now support unified search and feature a better integration among themselves.
Flow now supports push notifications and webhooks.
You can now add a description to public link shares.